Taylor Swift Travels To New Jersey To Surprise Fans On Their Wedding Day
June 5, 2016

Max Singer and Kenya Smith's wedding day got even more unforgettable, thanks to a surprise visit from Taylor Swift.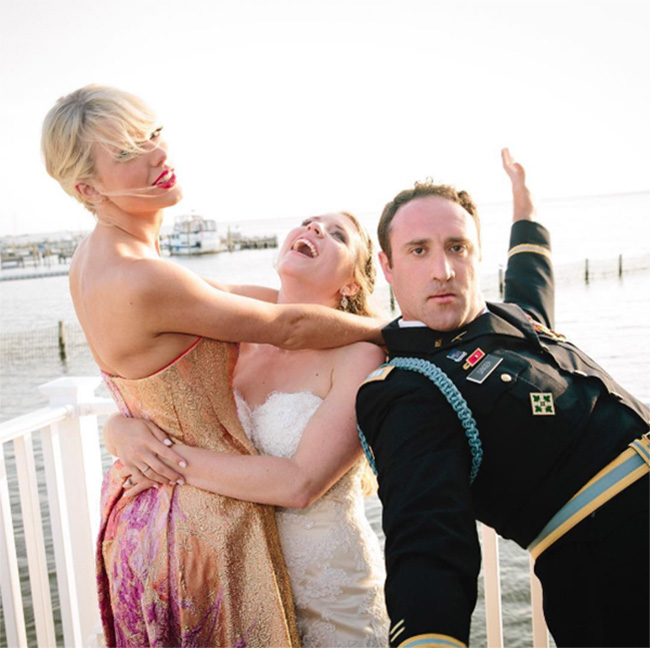 Taylor Swift Instagram

Swift made the trip to the Brant Beach Yacht Club in Brant Beach, N.J., to celebrate the marriage after receiving a letter from Max's sister about the couple marrying in the hospital prior to their June 4 celebration — so that their mother would not miss her son's wedding before she passed away.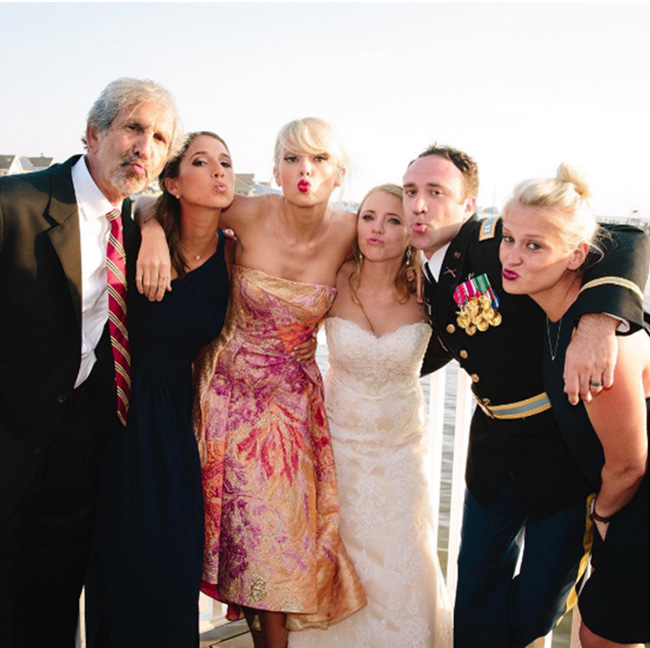 Taylor Swift Instagram

She made the newlyweds a personalized gift.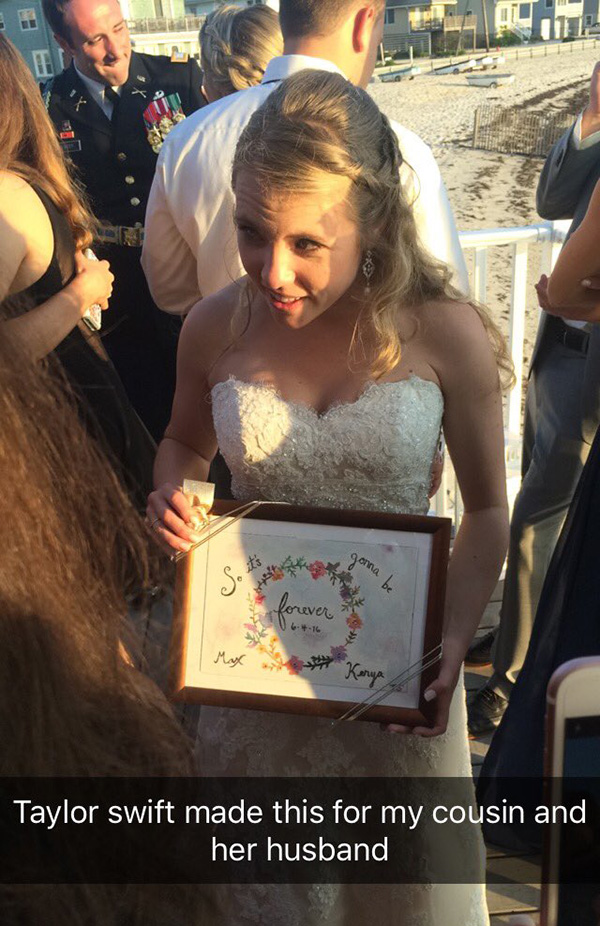 Gage Simmons / Twitter

She even performed their favorite song. Swift's "Blank Space" was mom and son's first dance song.

So Taylor swift showed up to my cousins wedding… 😳 #Surprised pic.twitter.com/98yDtmg7kH


— Gage Simmons (@Gage_Simmons) June 4, 2016